Connect with your social network account
Ok so you want to add an image to your SD card but it complains its not got enough space
Pi Shrink is a great utility to shrink the image and remove the free space thats nots being used, this allows you to put the image on your SD card and then you can expand the file system to use all the space again.
So whats needed....
1. Image of your choice
2. Pi Shrink
You can download Pi Shrink from:
https://github.com/Drewsif/PiShrink
Put both files in the same Directory just for easiness
So as you can see i have
game-gear.img
pishrink.sh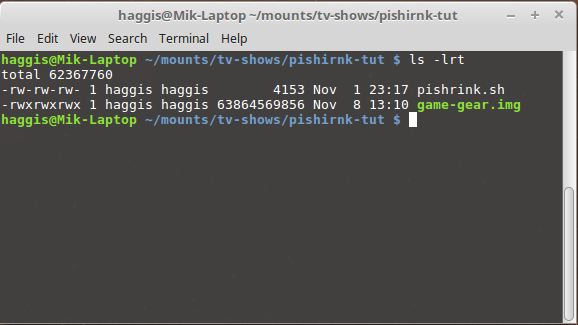 as you can see the pishrink.sh is not executable yet, you can tell this by the permissions
to do this do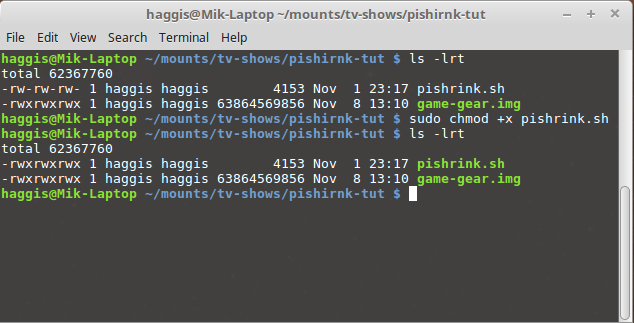 now you can run the pisrhink command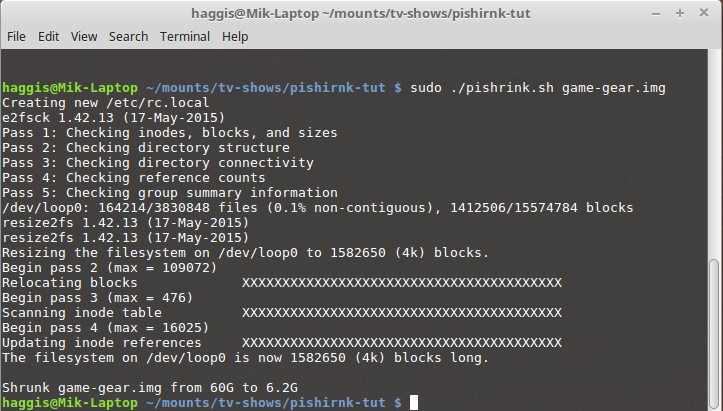 So as you can see now its done that it reduced this image from 60Gb to 6.2Gb (this is due to this image having no roms)
Enjoy!
---
Thats just terminal in Linux
---
---